---

Yesterday, on my way back home from a supermarket, I drove past a used car dealership that had on display a car that I haven't seen in quite some time now – a Mk 1 Volkswagen Golf. It was a bright orange

1981 GLS

model being sold for CHF 4,400. It had 107,000km (hopefully genuine), a four-speed manual transmission, three doors, and a heater – a very basic car in a world of cars that can now parallel park themselves. However, despite the small number of features that the old Golf had, it was the base for one of the best cars ever made, a base for the first of hot hatches. The Golf GTI.
Powered by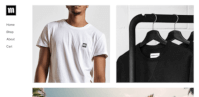 Create your own unique website with customizable templates.