---

The Citroen C6 has always come off as a peculiar car since it was introduced seven years ago – very stylish, unique in its appeal, very French, but not much of a big seller. In fact the C6's days on the showroom floor are nearly over.

Even for a European resident the C6 remains a rare sight indeed, until I travelled to Paris a few weeks ago – C6s are everywhere. Spend a little bit of time in central Paris and you will see a couple dozen of them from morning to evening, rather than one every other month like elsewhere in Europe. Obviously, being French-made makes it a common sight, and a default fleet choice for the French government. But it's not only the government that uses them: taxi drivers, chauffeuring services, as well as embassies seem to be loyal Citroen customers. So, if you like, the Citroen C6 is France's Lincoln Town Car – a few people buy them, but they're mostly seen in some kind of fleet service.
Powered by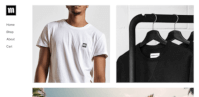 Create your own unique website with customizable templates.