---

What do you think of when you hear the name Dodge Charger? Most of the time, I think of a black 1970 model with an enormous supercharger protruding out of the hood doing a wheelie, accompanied by a monstrous V8 roar and quick gear changes, and an orange Toyota Supra trying to keep up in a quarter-mile drag race. That's the last race scene from The Fast and The Furious. Sometimes I think of the 1968 version in Bullitt, being chased down by Steve McQueen in the famous dark green Mustang. I try not to think of an orange 1969 model with a confederate flag on the roof, accompanied by the whole "yee haa!" thing. Put simply, I think of something powerful and mean-looking, with an equally butch name to do it justice. I think one of the best muscle cars ever built.

Fast forward to 2012, and I have the keys (key fob rather) to a brand new Charger SXT – V6. When Dodge revived the Charger name back in 2006, I received it with mixed feelings. I was glad that the name Charger was back, but only this time it was attached to a sedan geared more towards affordable luxury, than a modern incarnation of B-body muscle cars. Luckily the design wasn't all that bad, it looked really muscular in certain trim levels, and the latest version does a bit more with the whole sedan-on-steroids look – even in V6 trim.
Powered by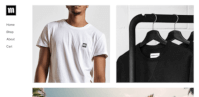 Create your own unique website with customizable templates.