Standout Cars is dedicated to bringing you all the latest in cool and interesting cars in the industry. We cover both old and new cars, and try as much as possible to relate with enthusiasts on a variety of car-related topics. We also give practical advice on buying used cars. Put simply, if there's something that makes a car stand out – whether it's the awesome performance of a Bugatti Veyron, the affordability of a well-designed Kia, the exhaust note of a Shelby GT500 KR, or the fun to be had in an old-school Mini – it will be included here.
Author
I started this website in 2009 as some form of therapy, and hopefully it will still be going when my grandkids graduate from college – I even trained as a magazine journalist for it. I've always been intrigued by cars ever since I was a little boy – even the early 1990s version of myself wondered why an Audi Quattro or BMW 6-Series sounded different to my dad's Mercedes Benz 200D. However, mere curiosity grew to borderline obsession, and to be honest, I wouldn't have it any other way. The performance, the design, the noise, and ever-changing technology in cars will always keep me interested. I will be a car nut until my time is up on this planet, and I hope you all continue taking this journey with me. My name is Alex Kisiri.
---
Powered by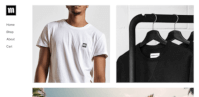 Create your own unique website with customizable templates.