The Toyota GT86 represents the return of something exciting in the Toyota brand's model range in many years. Not only is it Toyota's first rear-wheel drive sports coupe since production of the Supra ended in 2002, but it is being marketed as a Corolla Levin (AE86) reincarnation. The AE86 was without doubt one of the best affordable rear-wheel drive sports coupes of the 1980s, and with Japanese race car driver, Keiichi Tsuchiya, performing wonders on the race track and deserted mountain roads with one, the AE86 became a popular choice for enthusiasts, drifters, and tuners. So, if the new GT86 is to be anything like its predecessor, it will have to be affordable, rear-wheel drive, have potential for tuning, be lightweight, and – most importantly – be fun to drive.


Inconspicuous, yet it fits the description of what makes a standout car. First of all it carries the name of one of the highest-selling vehicles of all time – Honda Accord. Then there is the fact that it offers affordable motoring while being well-equipped. But most of all, the Honda Accord has solidified its reputation as one of the most reliable cars ever made – a reputation that even luxury cars costing many times more can't match.

Powered by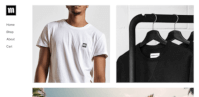 Create your own unique website with customizable templates.